About Us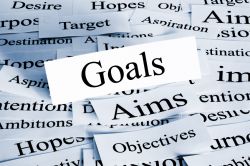 At Active Life PT, we strongly believe that the body works as a whole and needs to be treated as a whole to make meaningful changes. Our hour long sessions, with the same therapist focusing on your specific needs produces results. We welcome the challenge of solving difficult issues so you can move on with your life.
Active Life means the physical ability to perform any movements desired or required for day to day tasks, hobbies and sports. To prepare the body for demands placed upon it, restrictions in motion, joint instability, muscular tightness, compensation patterns and muscle weaknesses are identified, corrected and reinforced. A whole body approach is important in order to effectively address any underlying causes for pain and weakness and obtain lasting results. Education is a key component to any program. Clients are instructed in self management techniques to maintain gains realized during formal physical therapy.
We like to form lasting relationships with our clients. You are encouraged to ask questions, get advice and schedule a session anytime you wish. Many clients find that coming in for one or two appointments periodically keeps them on track and progressing forward over time.